The company has a polymerization facility with a polymerization capacity of 1.2 million tons and multiple sets of different processes, including the world's first polyester unit with the largest single capacity. The company independently develops differentiated and functional polyester synthesis technology.

The company's successful global liquid-phase viscosified melt direct spinning industrial yarn technology has short process, high efficiency and low energy consumption, and won the second prize of 2016 National Technology Invention. After years of development, Guxian Road has gradually formed a technology development model of R&D generation, reserve generation, and application generation, leading the development of industrial polyester fiber industry.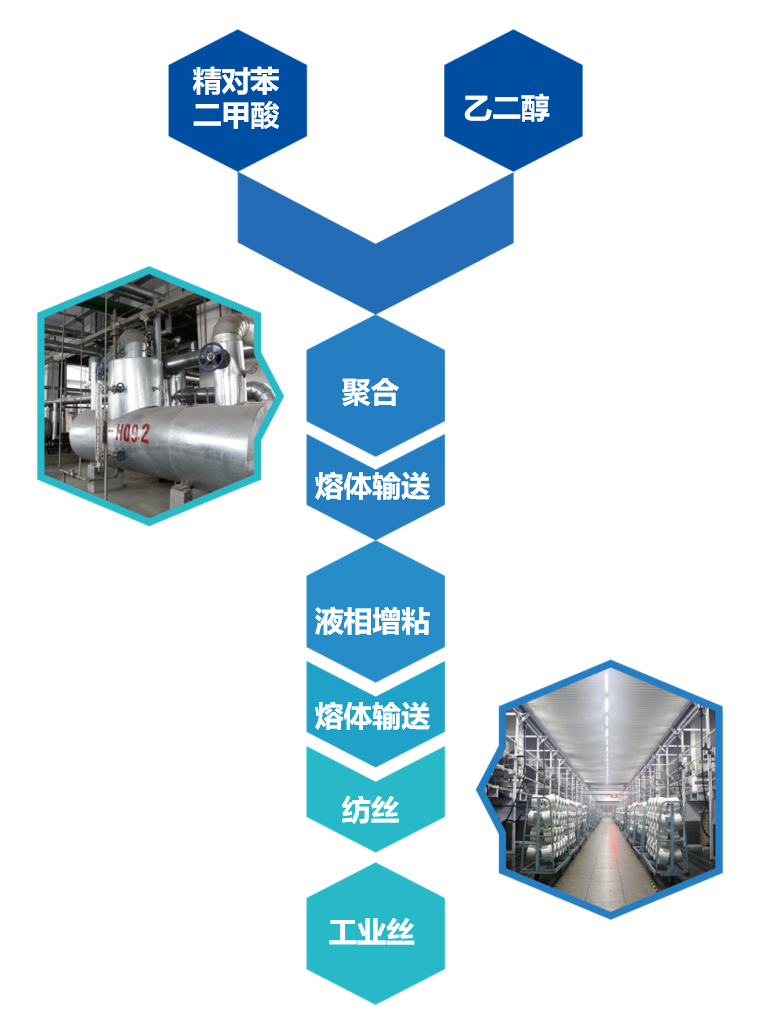 The company's quality control level has the potential to become a benchmark in the industry. It has passed the certification of three systems, IATF16949, carbon footprint, confidence textiles, measurement management system, energy management system, intellectual property management system, etc., DNV, ABS, BV and other European and American classification societies. The product certification is the drafting unit of the manufacturing standard of polyester industrial filament in Zhejiang and has passed the third-party certification.