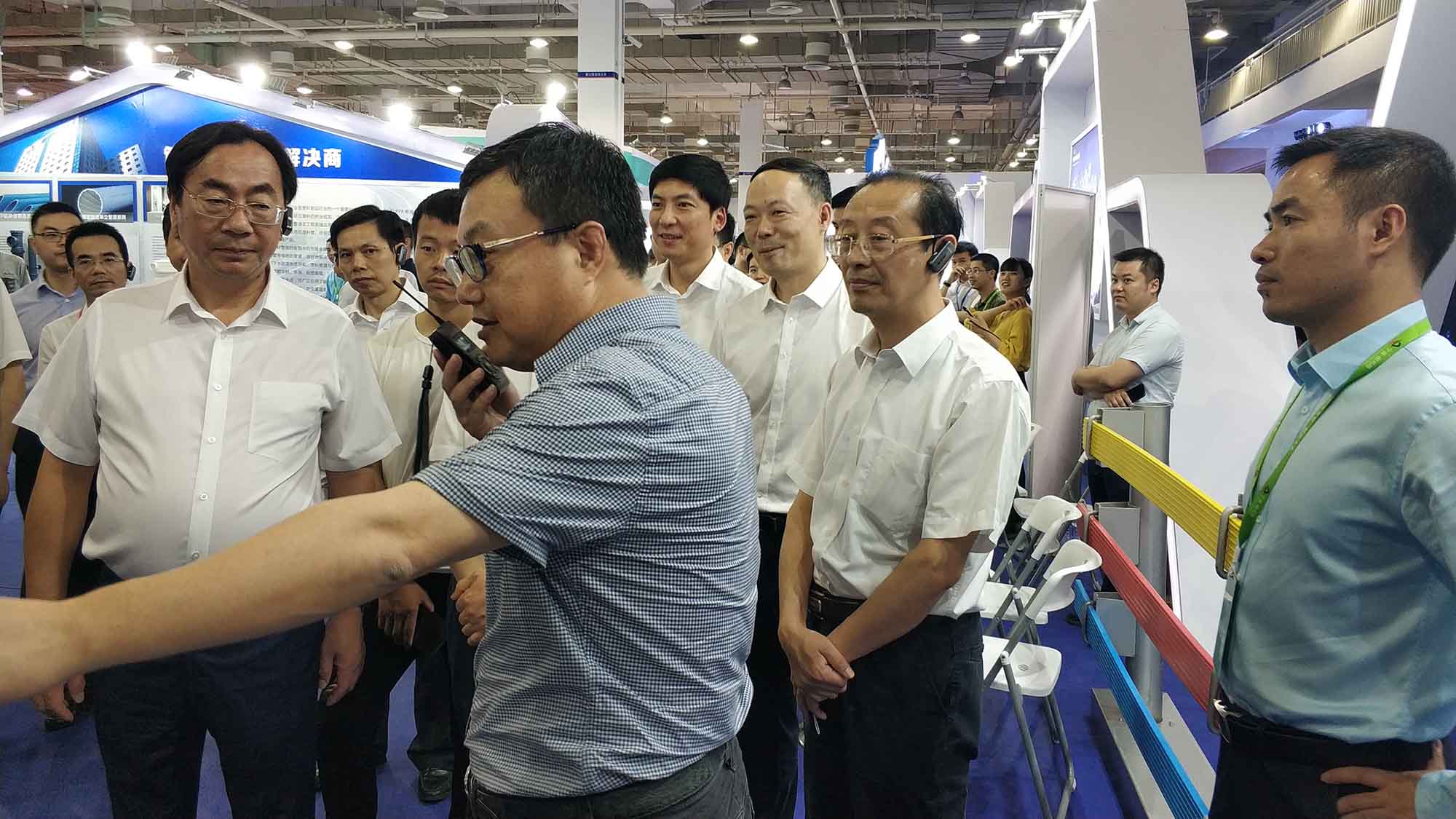 From June 18th to 20th, it was hosted by the Shaoxing Municipal Committee of the Communist Party of China and the Shaoxing Municipal People's Government. The Shaoxing Specialized Industrial Products Exhibition hosted by the Shaoxing Municipal Bureau of Economics and Information Technology was held at the No. 8 venue of Ningbo International Exhibition Center.

On the morning of the 18th, the secretary of the Shaoxing Municipal Party Committee, Ma Weiguang, took the lead of the four teams of the city to visit the exhibition. The supervisors of Zhu Wenxi personally received questions and answers before the booth. The leaders expressed a positive attitude towards the new highway guardrail. This is the development of the ancient fiber road. Great inspiration for the results. In the future, our company will make persistent efforts, not only in the polyester fiber industry, but also in the new high-material application field to achieve the new height of "Made in Zhejiang".
In recent years, Shaoxing City has adhered to the basic policy of "focusing on high quality and ignoring the two professions", actively creating a "3+2+4" modern industrial development system, and doing its best to "break, change, establish and integrate" four articles to accelerate Promote the transformation and upgrading of traditional industries and the cultivation and growth of emerging industries, and a number of industrial specialty products have emerged.
As the world's largest polyester industrial fiber production base, our company has a global market share of 25% and has always been highly valued by government leaders. This time, we were invited to participate in the Shaoxing Special Industrial Products Exhibition. Our company used the fiber-reinforced flexible composite highway guardrail as a product display of the Innovation Pavilion, which attracted the interest and praise of the industry peers and tourists.
The fiber reinforced flexible composite road guardrail produced by our company is made of industrial polyester fiber prepared by liquid phase viscous melt direct spinning technology which has won the second prize of national technology invention, and is compounded with functional resin. When the vehicle hits, it absorbs the impact energy through its lateral displacement deformation to guide it back to the lane, while preventing the vehicle from excessively increasing the peak value of the acceleration and causing occupant injury. Compared with traditional steel guardrails, it has the advantages of high safety, aesthetics, permeability, long life and environmental protection.